 Mission
The National Fire Information Council (NFIC) is committed to enhancing public safety through the collection and dissemination of timely, accurate, and useable fire-related emergency response information.
News
This website is intended for all State and Metro program managers to discuss relevant NFIRS issues, share ideas, provide technical/coding assistance and act as a knowledge base for our members.
Vision
To be the leading subject matter experts for the National Fire Incident Reporting System.



Values
Every member is committed to:
• Professional Excellence
• Innovative Leadership
• Strong Partnerships
• Integrity and Accountability
• Continual Growth and Development

Goals
• Encourage every fire service organization to institute the NFIRS program.
• Provide leadership to fire service organizations on the collection and use of fire-related incident information.
• To reduce the vulnerability to our nation's citizens by identifying the fire-related problems facing our communities.
• Equip fire service leaders with necessary information to effect change.
• Leverage technology to enhance and sustain the data exchange resulting in highly accurate and timely information.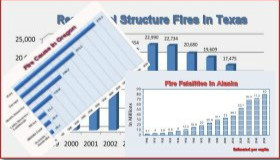 National Fire Information Council
Fighting Fire With Facts